Kyle Goffney on Being a Gay Black Man in the Modeling Industry
,
Introduce yourself!
I'm Kyle Goffney, I'm 38, born in New Jersey, but I've lived in New York, Chicago, Atlanta, Los Angeles, Miami, and Rio de Janeiro, so I guess that makes me a city boy. I've modeled on and off for a long time and worked as a professional stuntman in California. I love to travel, mainly for new experiences. I like to see how people dress and live in different cities and other parts of the world. The food, the nightlife, the cultures, I'm drawn to all of it. I'm serious underwear and swimwear fanatic because I think a man's underwear and swimwear can tell you a lot about him. If he's wearing a jockstrap I already know at least one thing he likes to do😏. If he's wearing briefs, then he likes to support and if he's wearing boxers then he likes to free ball. I don't like to wear something everyone has and if I have to I wear it as different/original as possible.
Wow, you've traveled to so many places! Which place would you say is your favorite?
My favorite place in the world, I would have to say is Thailand. I love Thailand for the architecture, and how they perfectly merge nature and metropolitan living together. I like how sexuality is not a problem there like it is in most places in the world. When I was there I saw many LadyBoys, on the trains, in the streets, and night clubs, and no one bothered, teased, or harassed them. They're publicly accepted and I love that and wish this for the rest of the world. The food was delicious and so much variety and you can get an hour-long massage for just $7 USD. 😋🙌🏾
What has been one of the most memorable moments in your modeling career?
I would say when I moved to Hollywood, CA... I used to look at magazines and ads and say to myself I want to do that for real!!! After moving to Cali, I was able to find representation and got legit castings, and book national ads like Verizon, watch companies, commercials, tv shows, and music videos.... doing all those things that seem impossible or so hard to find access to on the east coast. I always remember my last day(s) on set... It felt like a fairy tale ending because after they call "it's a wrap", then I go back to my normal life. Anyway, it showed me that I'm not only model material as I have been told but not proven, but that sometimes you just have to get out there and go get it yourself, the opportunity that is. I made it to a point where no one could call me a fake model or Instagram model, because at one point I was on a billboard, in magazines, in an oil of Olay commercial with speaking lines complimenting the main actress, and in the opening of a tv series all at once. So I not only proved it to my friends, and family but I proved it to myself, that I have and can do this.
What is like being a gay black male in the modeling industry?
Being black and gay in the modeling industry has worked for and against me. With gay clients, it is like being booked on a shoot and making new friends, but other jobs like a basketball commercial and a rap video where I was the only actor in this video with a famous rapper... I say to myself ok I can't look or act gay because I didn't want to make others uncomfortable or get figured out as the gay guy on set. The basketball commercial, for example, the other guys we're talking about asses, boobs, and girls when I rather talk to about how they looked😂😂 in all I learned how to turn it off (my sexuality that is) and not only act like a straight dude but be professional at the same time. I have worked with some gorgeous guys even seen them naked as we changed backstage for a fashion show, shoot, or a fitting but I always kept my real thoughts and feelings to myself.
And as for being black, I remember being told on a few occasions we booked you because you have an interesting look, you're black but you don't have the big nose or big lips most blacks do. I never knew how to take that because blacks have some of the most various features of any race I've seen. We don't have all Jackson 5 nostrils or soup coolers for lips, and I always thought that as a low key racist comment rather than a compliment.
I understand you were a Pit Crew member for RuPaul's Drag Race! What was that like?
It was pretty neat, we got to meet Rupaul in his professional form not in drag like I would've liked. He's nice and funny and animated just like on television. The contestants are funny too but it was definitely a cool experience
Who are some of your icons?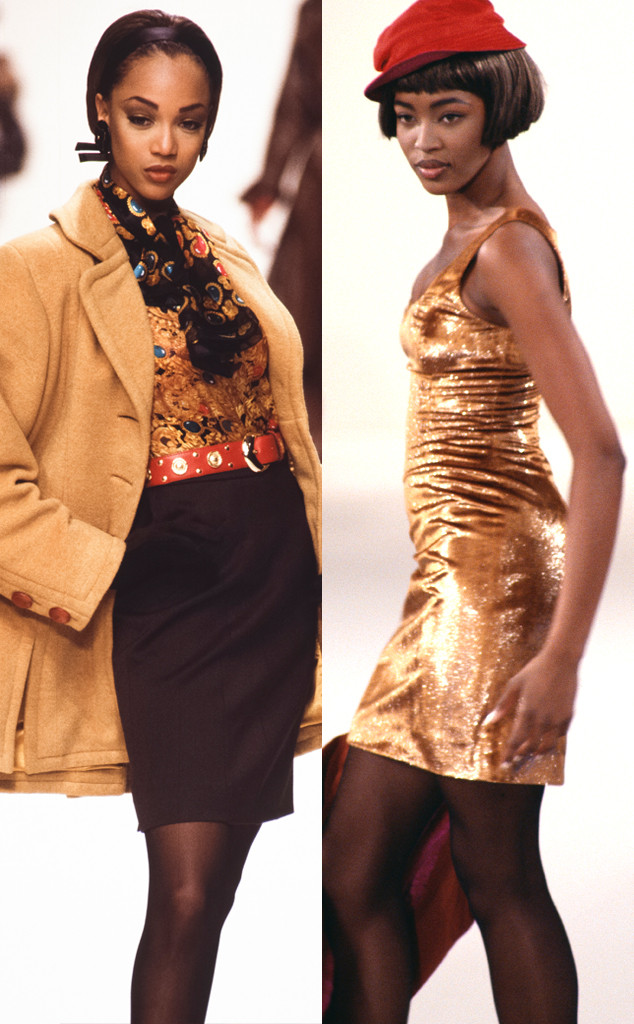 Tyra, Naomi & Giselle for their longevity and contributions to tv and the modeling industry. My famous idols are Viola Davis, Denzel Washington, and Meryl Streep, because they don't just give you good & unforgettable performances, they give you their best, all while setting the standard(s) at the same time. I like to think they are in it for the craft, not the fame.
I understand that times are tough as a result of Covid-19 but do you have any future plans?
Just moving back to Miami full time and getting back into my apartment after renting it out for over 2 years. I rented it out for a while when I was living in Brazil, but I really miss my house. After that, I'm going to spend more time with my family and stay put.
Was there anything else you'd like to share?
Thanks! Nothing just be real and honest with yourself always. Life isn't about how you look, but how you feel, social media and tv, tends to make us confuse or combine the two but they really have nothing to do with each other. 🥰😉
Follow Kyle Goffney on Instagram
here!