How to Make Michael Boston Cum Handsfree
,
Introduce yourself!
I was born in England. I live in Tampa, FL. I have an identical twin brother. I'm currently working on going to nursing school. Right now, I'm in the adult industry and love every second of it!
What got you into the adult gay porn industry?
I was working as a retail manager before I jumped into the adult industry. In December 2017, I went to visit a friend of mine in NYC. He and I had a threesome with a well-known pornstar and after that experience, I wanted to give it a try. In February 2018, I had my first job. 
What was it like doing your first scene?
It felt supernatural doing my first scene. It wasn't scary, I was very comfortable and very excited.
What is your absolute favorite part about being a gay pornstar?
I just love filming and performing. I love putting on a show and showing off. I just love creating a spectacle for people.
Do you have a favourite co-star?
I don't really have a favourite co-star. I've enjoyed working with most of them if not all of them.
What is the funniest scene you've had to act in?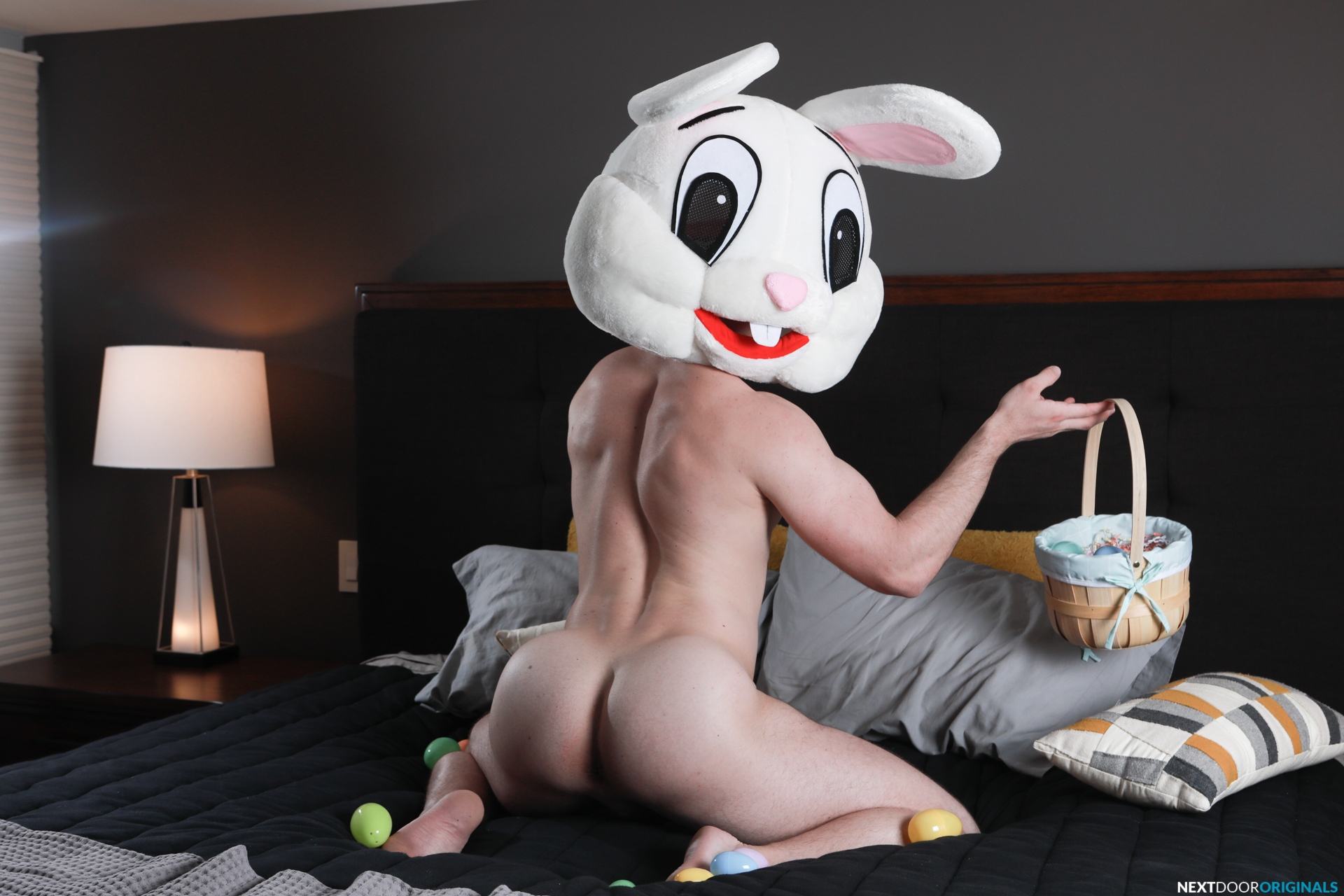 I had to wear a full-on bunny suit for an Easter scene for next door. It was so ridiculous, but I'd definitely do it again.
If you could direct a porn shoot what would the storyline be like?
I would want to do some kind of sexy catholic priest scenario with an altar boy or a priest in a confessional.
What is your favourite type of underwear?
It would be a tie between a jockstrap and thong.
What size underwear do you wear? 
I typically go for a medium believe it or not lol. Typically most styles fit depending on how they were made.
What were your biggest struggles in highschool regarding your identity and sexuality?
In high school and growing up I was very religious so I had to suppress my actual feelings. Now I can freely express them and be who I am.
What would you say to your younger self now?
I would say, it's all going to work out. Just keep working hard and be who you are.
What are you most proud of about your life?
I am most proud of the fact that I can pay my own bills and be self-sufficient.
If you could change one thing moving forward what would it be?
I wouldn't change a thing.
Who is your ultimate crush?
I have one guy in mind, but I'm not going to name a name. Lol
What is the secret to making you cum handsfree?
Just pound that prostrate and we're good to go. I'll be shouting your name. 
How many days do you get to rest after someone pounds you real good for a sex scene?
Sometimes a few days or a week sometimes only 24 hours lol. Just depends. There are times where I have shoots every day for three days or more then I have a few days to chill.
What is the craziest place you've had sex? 
I had a threesome in the backyard of a house under construction.
Name a person, living or dead, fiction or non-fiction, that you would love to have a conversation with?
I'm kind of weird and I love history, specifically the Tudors. I would want to talk to Anne Boleyn or Queen Elizabeth I.
Do you have anything else you would like to share? 
I just hope everyone is staying safe. I love you all. And I hope we can start producing studio porn for everyone to enjoy again soon. 😘
Follow Michael Boston on Instagram here!