Virtual Sex with Skyy Knox?!
What Is Your Best Tip for Sex?
Sex can be so many things these days.  Everyone has a different fetish. The only way to know what you like and don't like is to try.  My tip for sex is to open your mind and try new things. You don't have to say yes to everything but start small, maybe a little foot fetish and go from there.
If you could change your pornstar name, what would it be?
First off I love my porn name SKYY ❤️
If I had to change it maybe I'd take a page from Phoebe from friends and pick something crazy like Prince Banana Hammock lol 
How do you worship a man?
I love Big Beautiful Black men and will worship them in any way they want.
How are you passing your time under quarantine?
I, of course, have days that are amazing and others that are depressing.  I've actually been virtually dating a man from the UK. I asked him on a video date when we got locked down and he said YES!  We have been video dating ever since. Dressing up cute for each other, sending flowers and doing all the little cute date things you normally would do.  I never thought I would get such a strong connection with someone this way but I'm falling for him and it feels amazing. Even the sex is incredible and we haven't even touched each other yet.  Can't wait to meet him when this is all over.
Who is the first person you're going to see when the lockdown is over?
The first person I'd like to see is the man I'm virtually dating.  I will be a born again virgin and want to give him my flower lol. 
Who is your favourite Drag Queen? And Why?
My fav drag queen is Thorgy Thor!
She might not be the most polished but her energy is incredible and I love everything she brings to the table.  What a clown in the best possible way.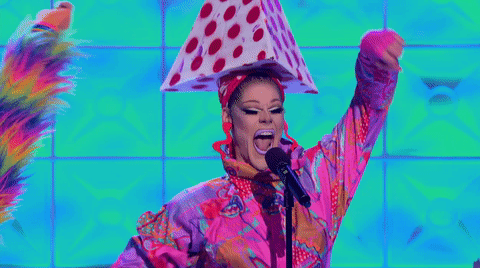 If you are watching Season 12 of Drag Race, what are your thoughts?
Everyone is so good this season, some a little too good. Almost as if they were drag queen robots.  I like a queen to have more personality rather than be a perfect joke of what people want. I of course agree with disqualifying  Sherry Pie but I don't agree with cutting her out of the episodes so much. Show us EVERYTHING!!!!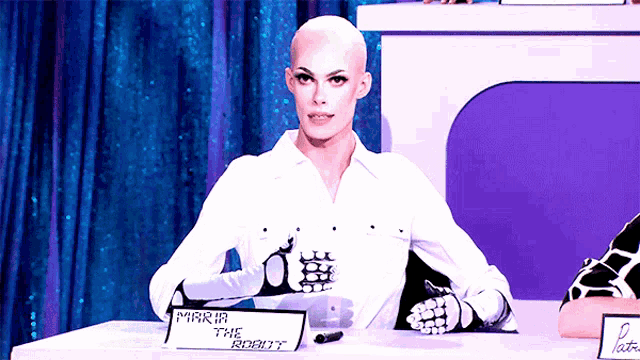 How rough do you like sex? 
If I'm going to have rough sex it better leave me battered and bruised and left dripping. 
What is the most ridiculous sex scene you've been in?
I'm not into pup play but I have filmed a pup scene.  I actually had so much fun filming it but of course, was hilarious at the same time.  Trenton Ducati was my pup trainer and had me rolling around doing all sorts of hilarious things.  He even struck a rubber bone up my ass. Just another day in the office lol.
Is there anything else you'd like to share?
As we are going through this hard time in our lives.  Don't forget to continue living your life. So don't sink deep into a hole ( your couch ) and fade away.  Stay active! Stay healthy!